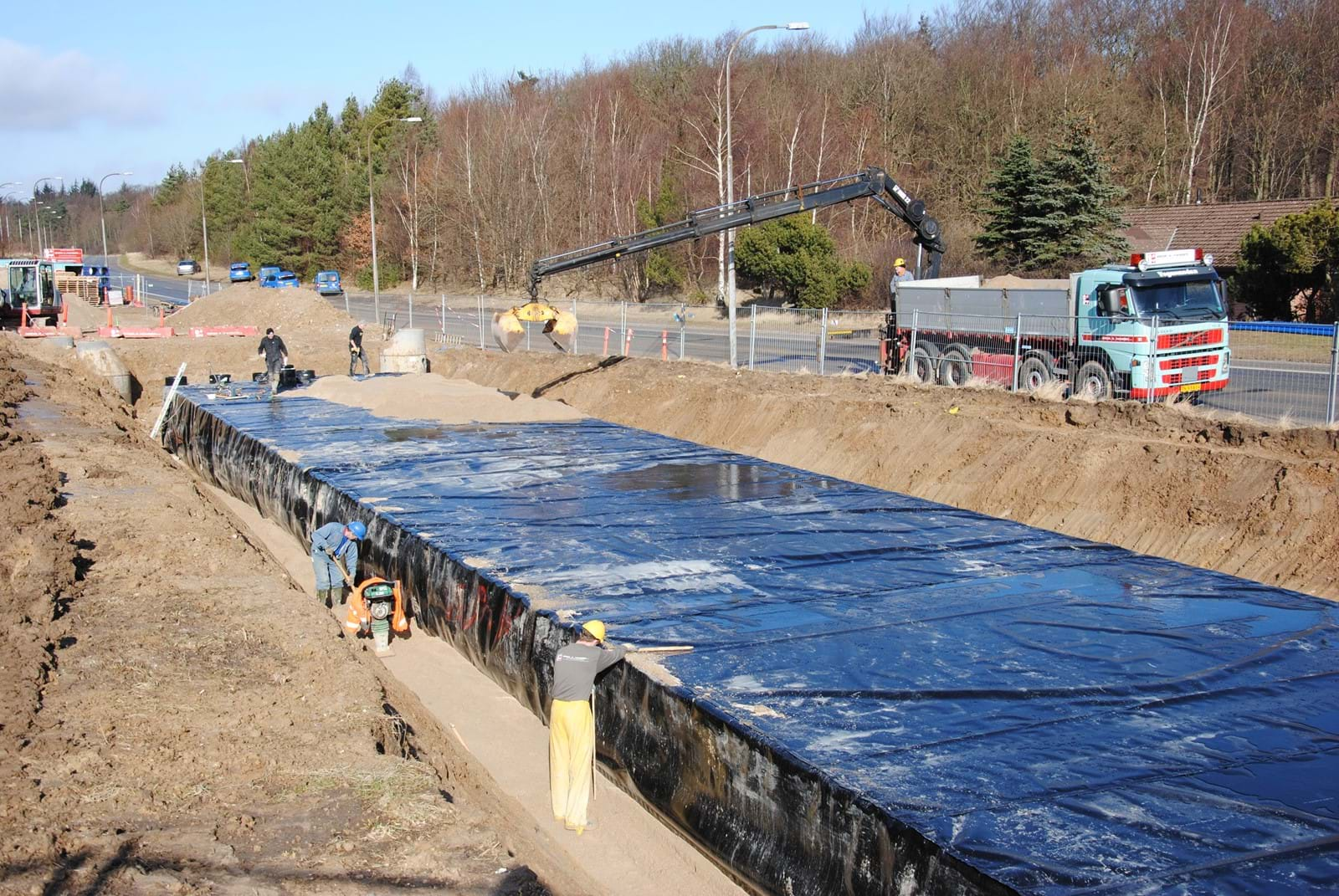 Isolation of underground drainage basins
Isolation of underground drainage basins
"Climate proofing" has become a focal point in the construction industry, which deals with the management of large rainfalls. In view of this, the underground drainage basins has become an established solution, which is easily constructed by isolating underground detention basins in PE membranes.
Wrapping drainage basins is done by a simple design, which is intended to prevent gravel and rubble to come with the rain water into the basins, and clog them. 
The membranes should be tight, particularly at the inlet and outlet. Millag have specially trained certified technicians, who handle assembly of the PE-membranes, welding and connections, so that the membranes are completely impenetrable. 
Millag gladly issues a quote for delivery of membranes and assembly on site. We only need the following information: 
The overall length, width and height of the construction
Number of entries and their dimensions 
Location